Portland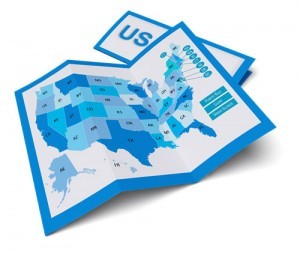 A local web designer is someone who builds websites and is geographically close to you, right? Maybe, but let's look at an alternative concept of what local might mean in this context.
Serving small local businesses
Perhaps it's about who you serve and your expertise, instead of physical proximity. Since inception, the focus of Justin's Web Design has been serving small businesses who are local in nature. In other words, if you run a small company with local customers (i.e. roofer, plumber, carpet cleaner, etc.), you have specific needs. Developing the expertise and systems to serve those needs is a big factor that separates JWD from the competition.
Buying local is almost as important as…
…selling local. As a local business owner, one of the best things you can do for your local economy is to sell. Just as buying local helps bring money into the economy, the flip side of the coin is selling local. In order to do that well, you need an exceptional web presence. If you can find a trusted adviser to help you with that locally, great! If not, or if the local solutions aren't affordable, it's important that you not let that keep you from doing your part–selling local.
The Beaverton connection
This company was founded and run in Beaverton, OR for the first five years of its existence. Even now, a large percentage of my customers are in the Portland area. A big reason for this is that most of my business comes from word-of-mouth. Additionally, I rank well in the search engines for keywords related to Beaverton web design.
Current location
Currently (as of 8/15/2015), I'm in Reedsport, OR. Reedsport is between Florence and Coos Bay on the Oregon coast. I moved here to be closer to family in order to help with a medical situation.
Logistics
In this day and age, most people are comfortable with working primarily over the phone and by email. That said, I have some other great tools that allow me to work from any location without compromising customer service. I can do screen sharing, and video conferencing for those who want the face-to-face experience. Overall, my systems allow me to get more done in less time and therefore save you money.
Long-term relationship
This is a good place to explain another key difference between JWD and the competition. Most developers are focused, almost completely, on the 'big ticket' initial sale. If your initial budget is too low, they don't even want to deal with you. If you clear that initial hurdle, it can be difficult to get support once the project is complete. More importantly, those developers are no longer actively involved in helping you keep your site up-to-date and secure.
My packages are configured with a long-term business relationship in mind. The key principle is the necessity for you to have a trusted professional to continually help you with your web presence.
To summarize
While my physical location varies, I am always here to help you with your local business, and in turn that will help your local community. If you have any questions, concerns, or comments, please don't hesitate to contact me.
Note: The case study below is for a former client, so the current site may not reflect our work.
Client Name: Stepping Stones Day Spa
Category: Health & Fitness
Location: Portland, Oregon
Site Completed: September, 2010
with one additional page, custom color scheme, and custom header.
Project Details:
The folks at Stepping Stones Day Spa had a very specific idea of the look and feel they were after. This doesn't always work with a basic website package, however we were able to get to create the design using a template and customizing the header and colors.
Short Description of Business (from the website):
"Step into our tranquil environment and feel the warmth embrace you – for here you are a friend, not a client. Know that you are in competent, caring, knowledgeable hands no matter which of our services you request."
Testimonial:
"I have worked with Justin at Justin's Web Design twice now designing websites for 2 different spas that I have worked at. Our first website was fairly simple – we picked a template to use but had a customized header and footer. The hardest part was writing the text to have inserted into the template! Once we got all the text and pictures to him, Justin got our website up and running in a week. No small feat when I look back and see how much he had to guide us through because we were "newbies".
Our second website was more of an adventure. We picked a template but we customized the header/footer and the colors plus added more pictures. I must say that Justin did a great job of matching the colors we wanted because I did not have the name of the colors or the exact RBG. Once all the text and pictures were sent to him, Justin had the first draft ready in just a few days. We corrected a few grammar errors, moved a few pictures around and next thing you know, our website was functional and on the internet for all to see!
I also need to add that Justin is very patient. There were several times when I promised to get things to him on a certain day or time and I did not deliver on my promise. But Justin never got upset, he just patiently waited for my partners and me to get our act together and make decisions that needed to be made. And if we were uncertain about anything, Justin would make suggestions and let us go from there.
The best part of all is that Justin's prices are reasonable. As a new business, we could not afford to pay someone five or ten thousand dollars to build us a website. Yet we needed a professional site for our spa, not a site that looked like we had done it ourselves. Justin delivered a quality product in a timely manner at a reasonable cost. We could not be more pleased with his work and his professionalism.
So far everyone who has visited our website has raved about it! They love the layout, the colors, the ease of use, etc. You can see what a great job Justin did by visiting our website: www.steppingstonesdayspa.com.
Noreen LeSage
Esthetician/Co-owner
Stepping Stones Day Spa"