What makes Justin's Web Design a good choice
for your small business?
We offer affordable prices for almost every budget.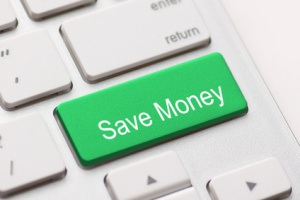 Small businesses generally operate on tight budgets with little leeway for wasteful or extravagant spending. Sadly, as you may already know, most professional website developers don't even want to bother with clients who can't commit to spending at least $1,500 at the outset. Justin's Web Design is different, as we have always been happy to work with businesses and start-ups of more modest means.
Our simple package pricing is convenient and time-saving.
Everybody knows that small business owners are among the hardest-working and busiest people in the world. As a small business owner, you simply can't afford to waste time calling around, getting various service and pricing estimates that are difficult to compare (or even understand) and trying to figure out how to get the best value for your money.
This is why we offer a few simple service-and-pricing packages, so you can easily choose the option that will best serve you. These packages are carefully designed to provide complete professional websites suitable for most small businesses, although you may also add extra features and/or customization if you choose.
We focus on making your site truly effective, utilizing proven methods.
What does/should your website do for you and your business? What is your primary goal for your website? From the beginning we focus on what you want, going forward from there to develop your site for maximum effectiveness in reaching your goal.
For instance, you may want your website to help you get more business. To accomplish this, we incorporate two primary functions in building the site. These are called search engine optimization (making your site show up quickly in browser searches which increases opportunities to expose your business to more people) and conversion (encouraging visitors to your site to take the next action towards a sale).


Our methods eliminate some common web development practices that are actually unnecessary or even negative in creating an effective website. An example of this is making mockups and doing revisions before creating the initial design. Our system allows you to see a complete website at the outset, at which time revisions may be readily made. This saves time and money for you while achieving a superior end result.
Because we are so focused on your goals, we will sometimes encourage you to avoid fancy-looking frills that are ineffective or even counter-productive. For example, a few years ago "flash intros" were popular with business owners who wanted to add a "wow" factor to their sites. Unfortunately website visitors simply found "flash intros" annoying and distracting. Consistently considering the end-user experience is one of the keys to making your site work well.
We make it easy for you to make changes on your site.
Keeping a website up-to-date is a particular challenge for small businesses. Typically a client must send each update to a web developer and then wait days (sometimes weeks) for the change to appear, paying a fee for every change made. Our alternative is to set up your program to make it easy for you to make your own updates, from changing a price or adding a new product listing to advertising an open house or spur-of-the-moment sale. We even provide a step-by-step video showing you how to do this.
We develop and value long-term business relationships with our clients.
Our business model is built upon providing each of our clients with individualized, ongoing value, year after year. The development of a website isn't just a one-time-and-you're-done investment. A site's true value and benefit depends on its upkeep and growth. If you plan to use your website to help your business thrive for any length of time, you'll want to have the support of a website professional you can trust and depend upon. If you have experienced the pain of having your web designer drop off the face of the planet, you already understand the importance of having a reliable back-up.
Since its founding in 2005, Justin's Web Design has cared for hundreds of satisfied clients, and we plan to continue providing top-quality services for many years to come. You can be sure that we will be there for the long-haul, helping you achieve long-term success.
No Pressure — No Hype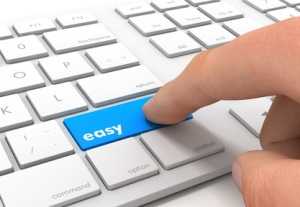 If you've had your business open for any length of time, you've probably had your fill of high-pressure sales people making wild claims and outrageous promises. When you call us, you can be confident we will not pressure you, and we won't feed you a bunch of empty hype. So, what can you expect when you call?
We'll simply start with scheduling a 30–45 minute initial phone consult, at your convenience. This call will help us determine your goals for your website and allow us to present our best options for you.
If you're ready to schedule an initial consultation and/or you have any further questions, please shoot us an email here
or call 503-828-1763.