Need a website for your small service business?
A professional and effective website doesn't have to break the bank. I can help.
8 reasons to choose Justin's Web Design
for your small business website

Affordability
If you operate a small businesses, you probably work with a tight budget. Sadly, many professional website developers are only interested in budgets of thousands of dollars. Justin's Web Design is different. My whole business model is created with small businesses and small budgets in mind. You don't need to take my word for it, though, because you get…

Upfront Package Pricing
Everybody knows that small business owners are among the hardest-working and busiest people in the world. When you run a small business, jumping through a bunch of hoops just to get a quote, can be extremely frustrating.
This is why I offer a few simple service-and-pricing packages, so you can easily choose the option that will best serve you. These packages are carefully designed to provide complete professional websites suitable for most small businesses, although you may also add extra features and/or customization if you choose.


Your goals come first
What does/should your website do for you and your business? What is your primary goal for your website? From the beginning I focus on your goals. Only from that starting point can your site be developed for maximum effectiveness.
The biggest split in website expectations has to do with how big a role you are hoping your website will play in your overall marketing strategy. For some people the website is one small piece, like a brochure, of a bigger strategy. For others, the main reason for getting a website is in the hopes of ranking well on the search engines and thus driving new business.
As you can probably guess, building a site that ranks well on the search engines isn't as easy as it sounds. Much of it depends on your industry, location, and competition. All things being equal, if your main goal is search engine optimization, you can expect it will take more time and/or cost more money.

Work with a trusted adviser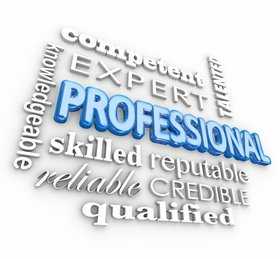 The wide world of internet marketing is complicated and confusing. Just as you are an expert in your business, I have been immersed in all things internet for decades. I take my role as your trusted adviser very seriously, and therefore, strive to help you make the best decision in every phase of our relationship.
As your trusted adviser, I will:
Help you understand the web development process to the degree that you want to understand it
Answer your questions in "real people language"
Provide feedback and direction if you are considering a potentially problematic path
Explore your expectations in order to avoid future disappointment

You benefit from a better system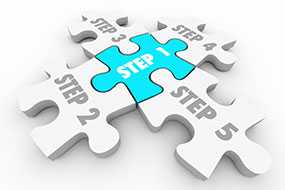 The main reason you get such an affordable website is due to the systems I've developed over decades. My, well honed, processes produce professional websites an exponentially faster pace. While this speed leads to lower costs, my systems also allow me to provide better results.
Personal note: These systems are an extension of my personality. Engaging in work that's not effective or not efficient is painful. If the same thing has to be done over and over again, I always want to find a way to do it in the fastest and most effective way possible. This holds true, even if it's something that I get paid hourly for.

A site you can update yourself
Keeping a website up-to-date is a particular challenge for small businesses. Typically a client must send each update to a web developer and then wait days (sometimes weeks) for the change to appear, paying a fee for every change made. Alternatively, with my system, you have direct access to make your own updates. From changing a price or adding a new product listing to advertising an open house or spur-of-the-moment sale, you have the control. You even get step-by-step video training showing you how to make your changes.

Long-term business relationship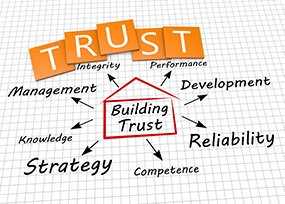 My business model is built upon providing each of our clients with individualized, ongoing value, year after year. The development of a website shouldn't be a one-time-and-you're-done investment. A site's true value and benefit depends on its upkeep and growth. If you plan to use your website to help your business thrive for any length of time, you'll want to have the support of a website professional. One you can trust and depend upon. If you have experienced the pain of having your web designer drop off the face of the planet, you already understand the importance of having the right person in your corner.
Since its founding in 2005, Justin's Web Design has cared for hundreds of satisfied clients, and I plan to continue providing top-quality services for many years to come. You can be sure that I will be there for the long-haul, helping you achieve long-term success.

No Pressure — No Hype
If you've had your business open for any length of time, you've probably had your fill of high-pressure sales people making wild claims and outrageous promises. When you call me, you can be confident I will not pressure you, and I won't feed you a bunch of empty hype. So, what can you expect when you call?
We'll simply start with scheduling a 30–45 minute initial phone consult, at your convenience. This call will help determine your goals and allow me to present the best options for you.
If you're ready to schedule an initial consultation and/or you have any further questions, please shoot me an email here or call 1-503-828-1763.
Are you unsure about how to get started?
Click here for my website checklist and feel free to Contact me with any questions.